PAYBACK - your next career point
Current job opportunities
CHECK
Our company is built around a close-knit team of professionals – passionate about marketing, new technologies, IT, and consulting. Every single day we focus on direct partner relations and nurturing a comfortable and diverse work environment that will support your development.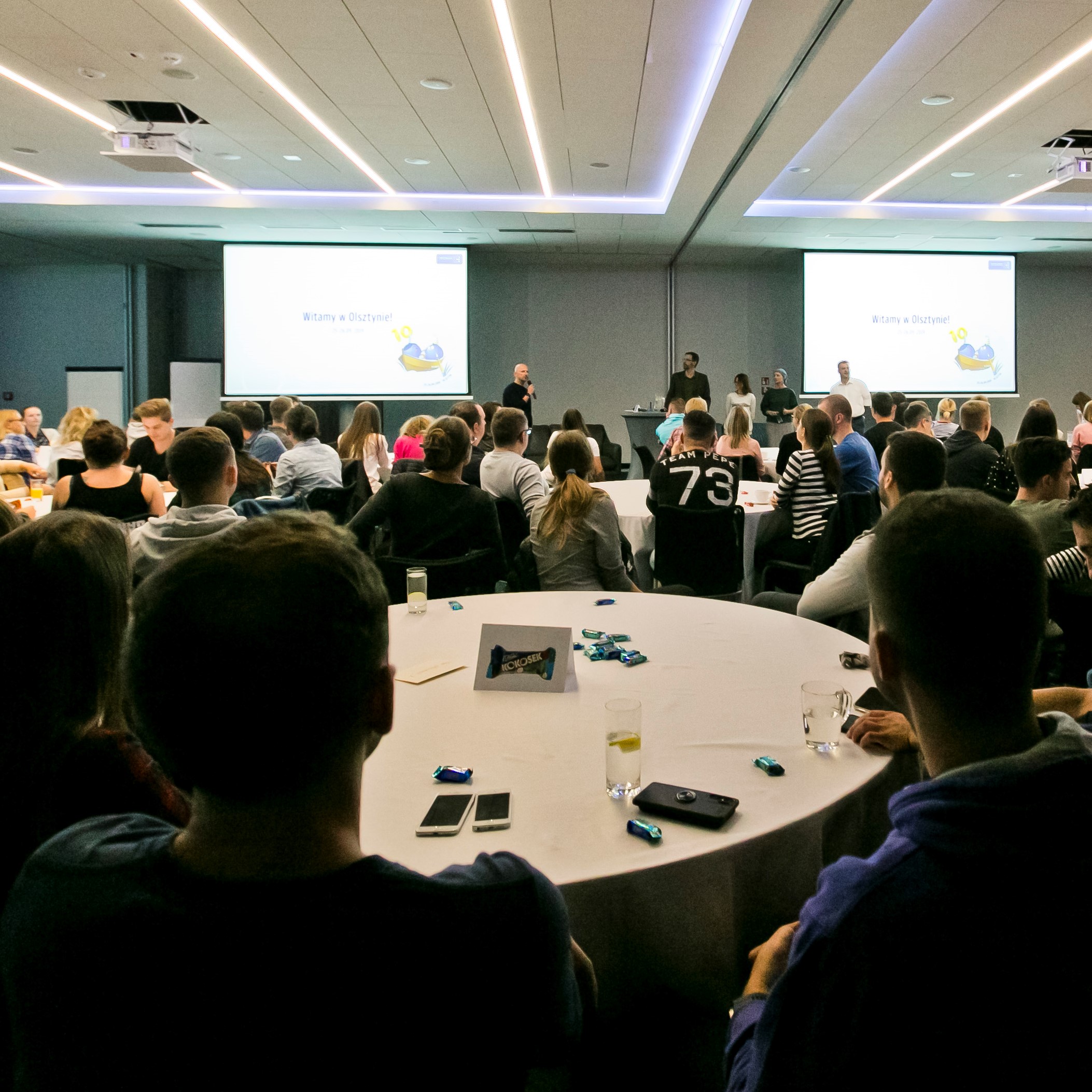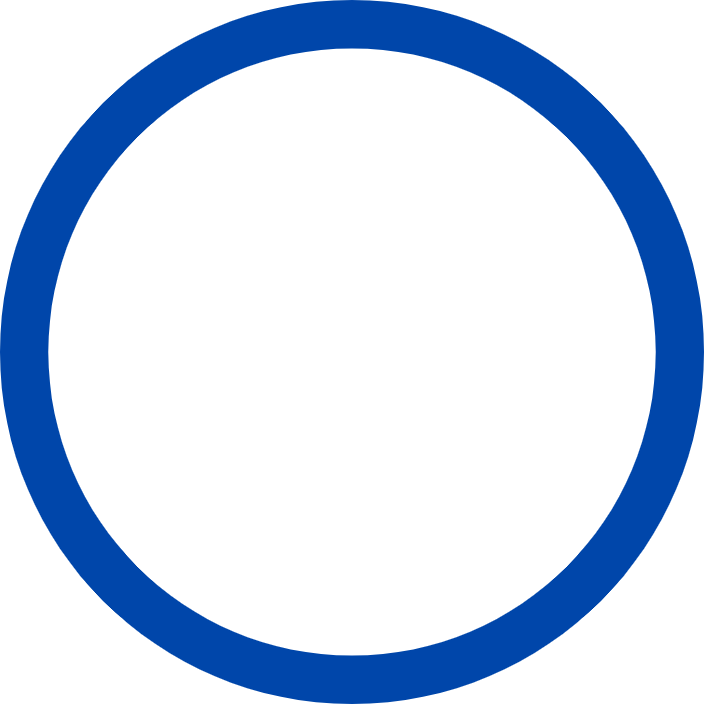 Our values
PAYBACK- departments
Learn about our departments and see which one fits your skills and interests best!
Partner Success

IT & Product Development

Digital Business

Marketing

Analytics

Growth

Operations

Controlling

Finance

Legal

Administration

HR
Check current job offers in Partner Success:
Check
Partner Success
This is the point where versatility is important - within one department our specialists perform tasks covering many areas: from sales, and negotiations, to planning and implementing marketing communication.
Openness is also needed - this team is responsible for cooperation with partners on a daily basis and for recommend solutions that will develop patrners' businesses.
Ideal candidate:
Likes dynamic and engaging tasks - work here will never be boring, monotonous, or repetitive.
Has highly developed analytical skills combined with the ability to draw conclusions and recommend solutions for the partner.
Check current job offers in IT & Product Development:
Check
IT & Product Development
Is a technological alpha and omega - is responsible for technological integration with leading market players.
Designs and develops advanced systems and applications, takes care of information security, provides technical support to the PAYBACK team.
Ideal candidate:
Is a coding devotee and a fan of modern technologies along with a passion for business.
Knows how to work in an international environment. Find out more
Check current job offers in Digital Business:
Check
Digital Business
Supports and cooperates with online partners and affiliate networks.
Manages the most enjoyable part of the PAYBACK Program - the rewards.
Ideal candidate:
Feels at home in the online world.
Knows and follows consumer trends, especially in the digital world.
Check current job offers in Marketing:
Check
Marketing
Ensures that the PAYBACK Program brand becomes close to the Polish consumers and becomes part of their everyday shopping experience.
Creates marketing communication together with partners, in cooperation with advertising agencies, media houses and market research institute.
Ideal candidate:
Is creative, curious, outgoing and knows how to create engaging content.
Knows and follows the latest trends in marketing.
Check current job offers in Analytics:
Check
Analytics
Processes data, prepares advanced reports and statistics to help partners come to know their customers better and understand their behavior.
Combines data with partners' business experience and supports the preparation of promotional campaigns and personalized communications to Program users.
Ideal candidate:
Agilely navigates the data matrix.
Passionate about Big Data and modern analytical methods.
Check current job offers in Growth:
Check
Growth
Implements projects aimed at developing the PAYBACK Program.
Actively searches for business development opportunities and independently initiates contacts with future partners.
Ideal candidate:
Has highly developed presentation and negotiation skills.
Is excellent at building long-term relationships by understanding and addressing the needs of business partners.
Check current job offers in Operations:
Check
Operations
Looks after the processes that all the Program's activities deeply depend on.
Perceives PAYBACK from a technical and logistical point of view and ensures that everything constantly runs smoothly.
Ideal candidate:
Is meticulous and has everything under control.
Has great organizational skills and enjoys planning.
Check current job offers in Controlling:
Check
Controlling
Consolidates financial side of our organization.
Provides insightful analysis, forecasts, and recommendations to support business initiatives and projects.
Ideal candidate:
Has a good understanding of the business processes specifics and is keen to take on challenging tasks independently.
Wants to use and develop analytical thinking skills, as well as negotiation and business competencies.
Check current job offers in Finance:
Check
Finance
Supervises accounting and tax issues.
• Offers opportunity to use in practice knowledge acquired during the course of study and improve previously acquired business skills.
Ideal candidate:
Understands the nature of business processes and has the ability to take on challenging tasks independently.
Distinguished by being meticulous.
Check current job offers in Legal:
Check
Legal
Ensures that all business processes comply with the letter of the law.
⦁ Takes care of our users' data and provides legal assistance to the entire PAYBACK organization.
Ideal candidate:
Can accurately present their own conclusions and opinions.
Is task-oriented and proposes solutions.
Check current job offers in Administration:
Check
Administration
Looks after the comfortable working environment for the whole PAYBACK community.
Supports employees in their daily work by organizing business trips, coordinating the circulation of correspondence, servicing the reception desk and business meetings.
Ideal candidate:
Is well organized, dynamic, and entrepreneurial.
Appreciates contact with people.
Check current job offers in HR:
Check
HR
Finds and welcomes on board exceptional, passionate people and then supports them at every stage of employment.
Manages employee processes, is responsible for internal communications and supports employees in building career paths.
Ideal candidate:
Is able to build relationships based on trust and cooperation.
Is outgoing and loves working with people.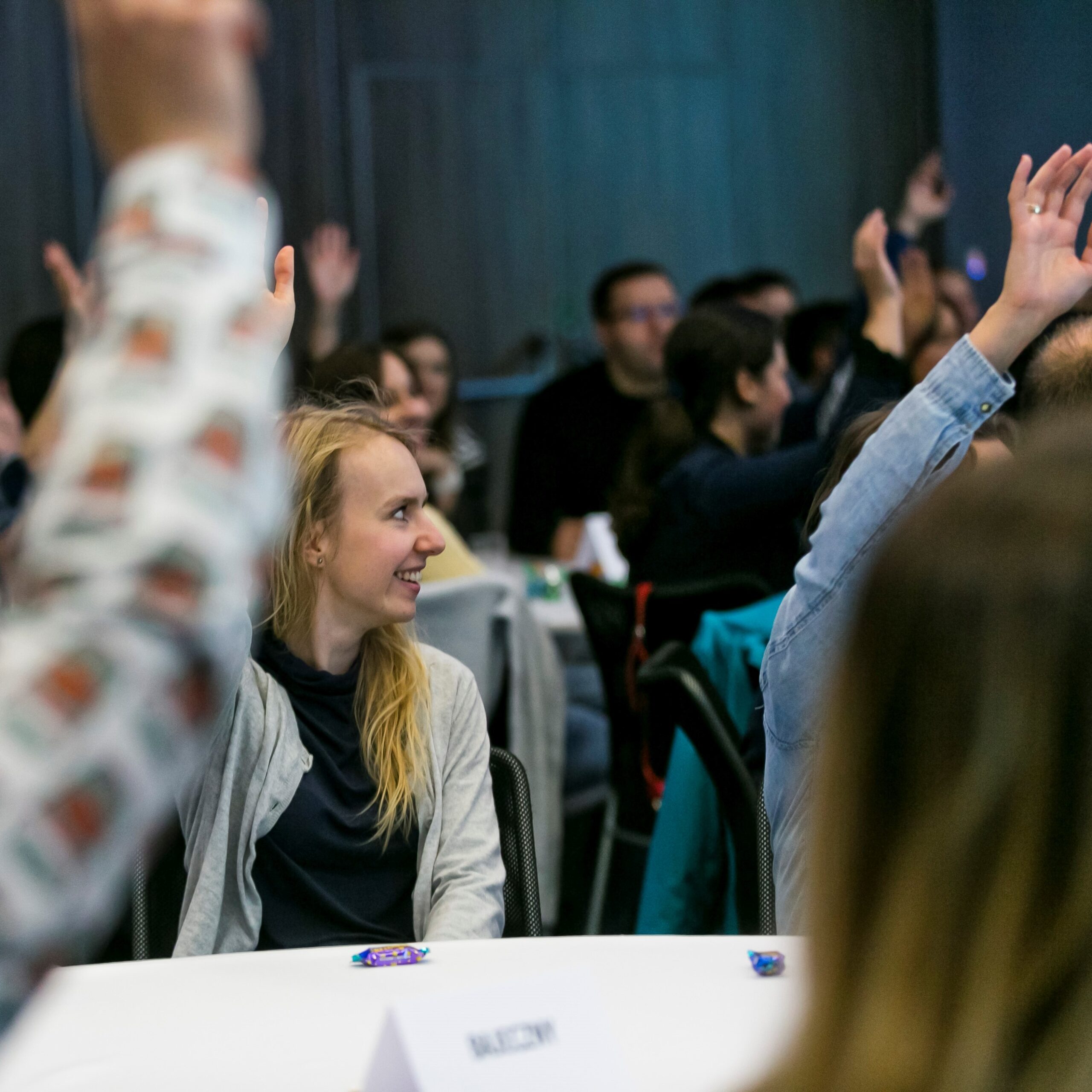 PAYBACK's success wouldn't be possible without the commitment and passion of our team. So we are keen to reward our employees accordingly.
See more