PAYBACK at the JOBICON work festival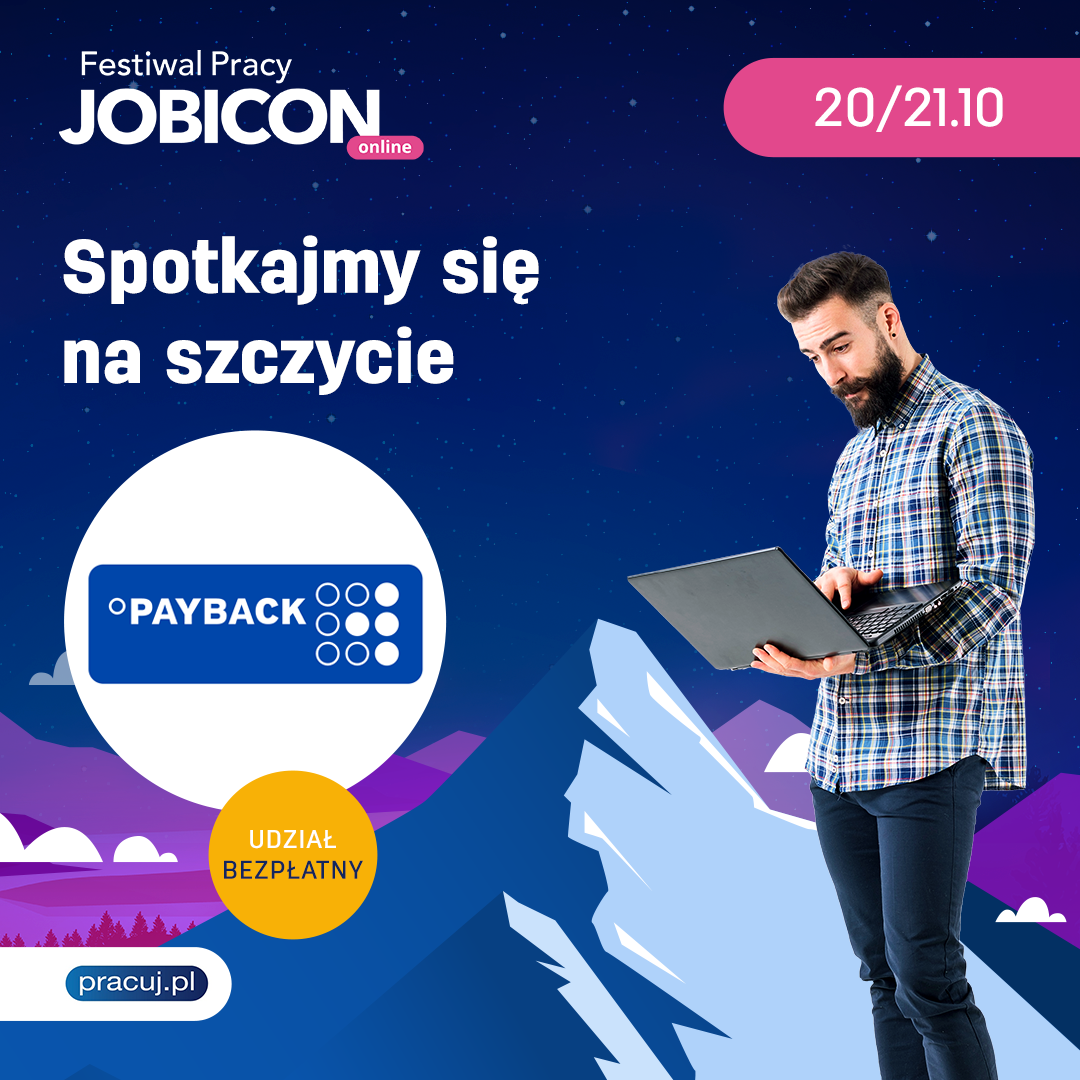 T
The PAYBACK team joins the group of employers participating in the JOBICON Job Festival, a free event where you will meet employers, get access to job offers and consult your CV.
➡️ If you are a programmer or an analysts, or passionate in all other roles, and you are looking for new, interesting development opportunities
➡️ You want to work in a good, partner atmosphere and flexible hybrid model
➡️ You want to know what working at PAYBACK Poland looks like
Make an appointment online with our experts: https://payback.news/JOBICON
Additionally, on the second day of the event, on October 21 from 10 to 11:15, a webinar will be hosted by Anna Muszynska-Jurkow, HR Director and Rafał Latkowski, Global Analytics Director. Topic? Data Science / Big Data skills management in the diverse world of PAYBACK.
We invite you to join us!
Latest News